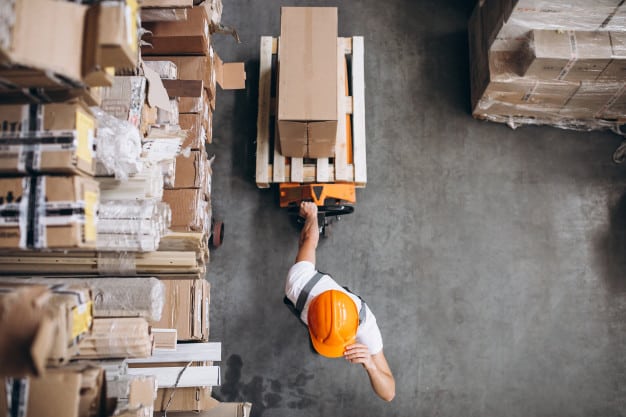 Palettes are frequently used in order to facilitate loading and unloading during cargo shipment. The European standard palette (EPAL) is the most frequently used. The dimensions of this palette are very convenient because the palette fits into most door cases. Every palette must be correctly labeled, with a specific number of boards and nails that corresponds to the international standards.
3 most frequently used types of palettes in Europe:
Euro palette (EPAL) – 1200x800x145mm;
Finnish palette (FINPAL) – 1200x1000x145mm;
Industrial palette – 1200x1200x145mm.
The loading capacity of these three most frequently used palettes may reach up to 1500 kg, but the maximum weight of the palette depends on the service used. If the weight of the cargo exceeds 1500 kg, then the placement of other cargo on the palettes is taken into account, or the price is calculated according to the chargeable weight.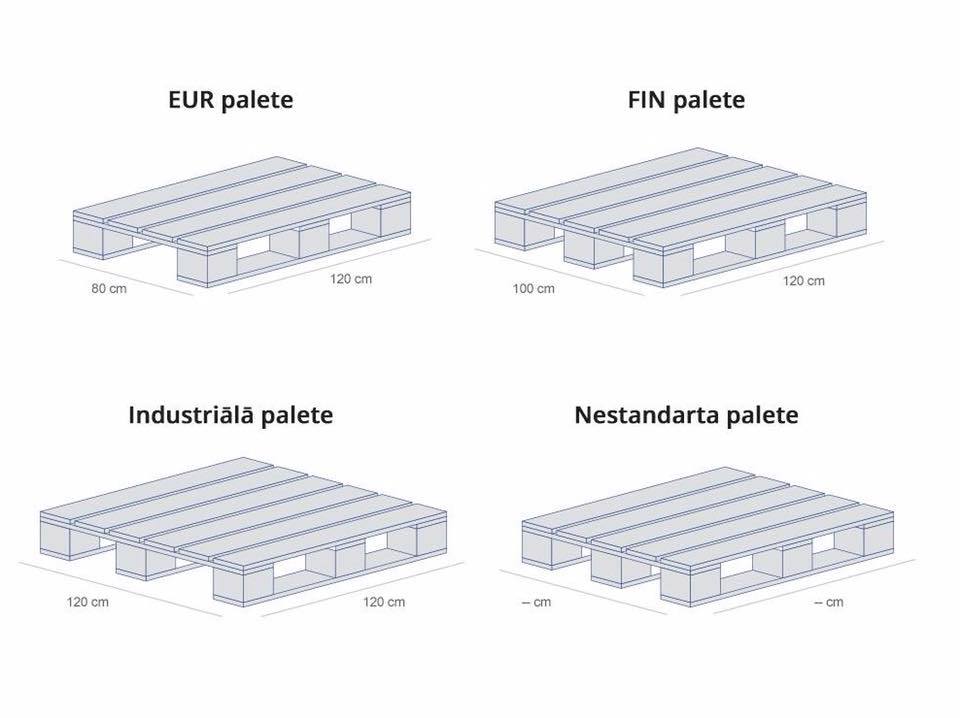 The palette dimensions may greatly vary, for example, in China the dimensions of the standard palette are 1100x1100mm and in Australia 1165x1165mm.
Loading meters (LDM)
The palette dimensions and knowledge of them is very important in order to calculate, how much space the cargo will take up in the trailer of the truck. The capacity of the standard truck trailer is 13.6 LDM.
Euro palette (EPAL) – 0.4 LDM;
Finnish palette (FINPAL) – 0.5 LDM;
Industrial palette – 0.6 LDM.
In cases when the delivery of non-standard cargo is required, non-standard palettes are used. In order to calculate the LDM for non-standard palettes, the following formula must be used:

(Width x length) / trailer width.