Freeway Logistics ensures that each customer receives 100% support and service from us, regardless of the service selected by the customer – the delivery of a small packet or a shipment of a valuable, dangerous and specific cargo. In cooperation with recognized Latvian insurance companies, we offer reliable and inexpensive additional insurance for your cargo.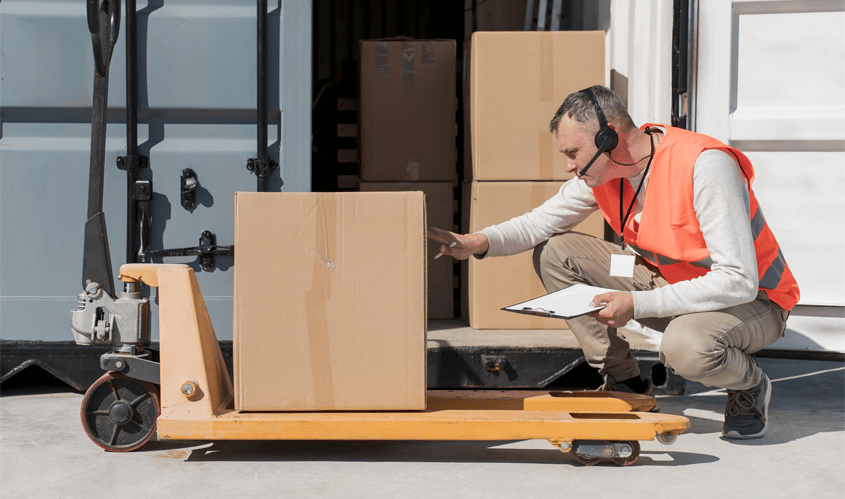 When you choose to entrust your delivery to a new or unknown logistics company, it is important to make sure that the company provides an insurance policy according to CMR. When cooperating with Freeway Logistics, all cargo deliveries are insured with this policy.
The amount and coverage of the insurance policy is limited (according to the CMR agreement 8.33 sdr/kg). Additionally, the carrier shall be liable only for damages caused by his fault. Accordingly, in order to provide broader risk coverage and larger amount of compensation (particularly for valuable cargo), we recommend choosing additional insurance.
Why choose additional insurance?
Insurance will protect you from risks and needless material damage that can occur during:
cargo shipment,
storage,
loading,
unloading,
reloading.
When you need to transport a particularly valuable cargo, for your safety we recommend applying for additional cargo insurance in order to avoid damages that are not covered by the general cargo insurance CMR (the carrier's responsibility) or our insurance as a carrier, saving you worries about the cargo during the shipment.
In our experience we have provided insurance for a broad range of transportation services and types of cargo, for example:
purchase of new tractors,
agricultural equipment,
valuable interior merchandise,
cargo whose value exceeds ten euros per kilogram,
cosmetics, etc.
CMR insurance is the insurance of the civil liability of the cargo carrier according to the Convention on the Contract for the International Carriage of Goods by Road (CMR). CMR insurance protects against sudden and unpredictable cargo damage and losses, as well as delayed cargo delivery.
Additional insurance covers:
losses in case of vehicle crashes;
consequences of theft, robbery;
losses caused by weather conditions and natural catastrophes;
sudden and unpredictable damages;
cargo damage caused during transportation;
losses caused by delayed delivery.
In case of insurance event, we will aid you in communicating with all involved parties in order to resolve the situation as quickly as possible. According to the wishes of the insurance policy holder, we offer the possibility to insure and pay for each cargo separately, and for regular cargo shipments we offer the possibility to purchase a general policy so that your cargo would always be protected.
What types of insurance are available?
Full cargo insurance:
Cargo insurance takes place according to the ICC rules (Insurance Institute Cargo insurance rules) that are classified in 3 classes:
ICC (A) – "Coverage for all risks";
ICC (B) – "Coverage for the indicated risks";
ICC (C) – "Coverage for the indicated risks, limited".
How to choose the correct
cargo shipment service?