The logistics company Freeway Logistics offers safe, fast and inexpensive delivery of hazardous cargo according to the European Agreement Concerning the International Carriage of Dangerous Goods by Road (ADR).
Entrust the delivery of hazardous cargo to our specialists who have extensive experience and the required qualification for hazardous cargo shipments!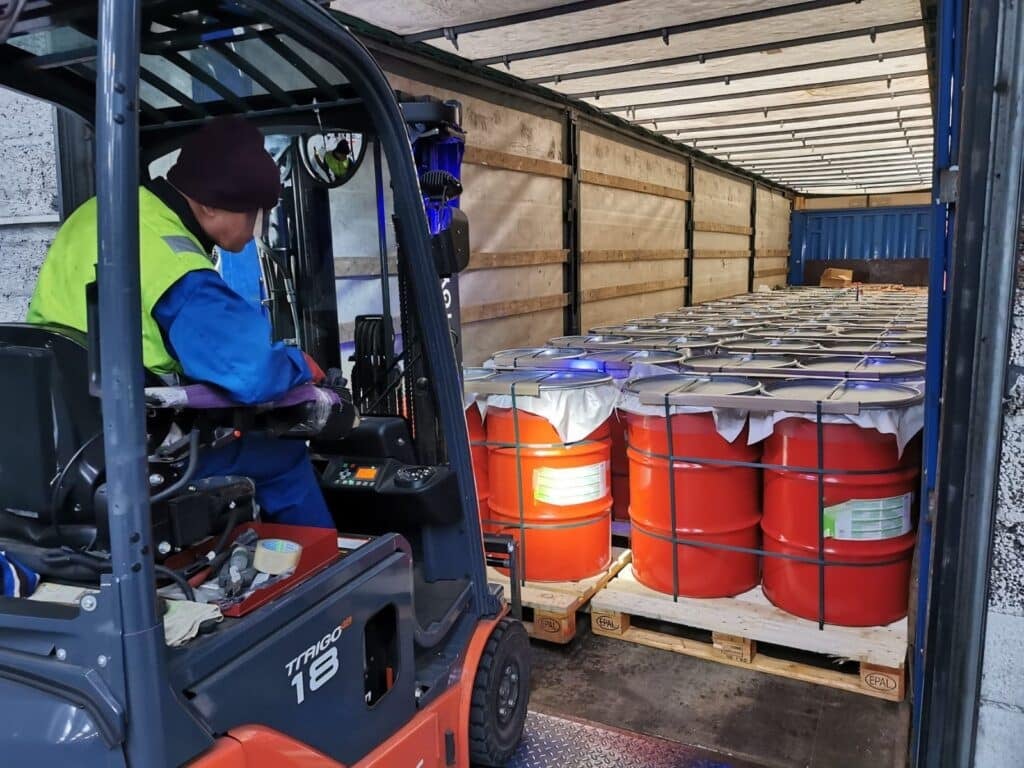 Freeway Logistics employees can always provide:
the best solution for any type of hazardous cargo shipments;
advice for shipping hazardous cargo;
drivers with experience, special skills and a certificate for hazardous cargo transport;
vehicles with appropriate equipment;
specialized transportation according to the cargo hazard class and dimensions;
land, sea and air shipments with temperature control (REF) or without it;
receiving the required permits and preparing documentation.
When submitting the hazardous cargo documentation, Freeway Logistics verifies and provides the most suitable solution for cargo delivery, taking into account the needs and wishes of each customer. On the basis of the description of the hazardous cargo, we determine the required safety measures and the required permits for delivering the specific load over the specific route.
Hazardous cargo is cargo that could cause an explosion, fire, harm to human or animal health, life or the environment.
Hazardous cargo is not only cargo that contains toxis, explosive, radioactive or other dangerous substances, but also seemingly everyday and simple cargo, for example:
food flavoring;
varnish;
laptops;
sprays;
parfume;
etc.
According to the ADR Agreement, there are 13 classes of dangerous goods:
Class 1: Explosive substances and articles;
Class 2: Gases;
Class 3: Flammable liquids;
Class 4.1: Flammable solids, self-reactive substances and solid desensitized explosives;
Class 4.2: Substances liable to spontaneous combustion;
Class 4.3: Substances which in contact with water emit flammable gases;
Class 5.1: Oxidizing substances;
Class 5.2: Organic peroxides;
Class 6.1: Toxic substances;
Class 6.2: Infectious substances;
Class 7: Radioactive materials;
Class 8: Corrosive substances;
Class 9: Miscellaneous dangerous substances and articles.
We have experienced cases when new customers who select the services of our company have saved money, because they were not previously informed that the hazardous cargo does not require an ADR license. When assessing the description of the goods, packaging and other necessary factors, we concluded that, according to the procedure defined in the law, it is possible to ship the goods as a limited volume ADR cargo, thus significantly reducing the costs. The customers had been overpaying for a long time, using only vehicles with ADR licenses.
How to choose the correct
cargo shipment service?