Freeway Logistics offers a broad range of various types of trucks, as well as platforms of different dimensions for shipping standard and non-standard size cargo.
Contact us to select the vehicle most suited for your cargo. Our specialists will help you find the type of vehicle most suited in order to ensure the safe shipment of your cargo.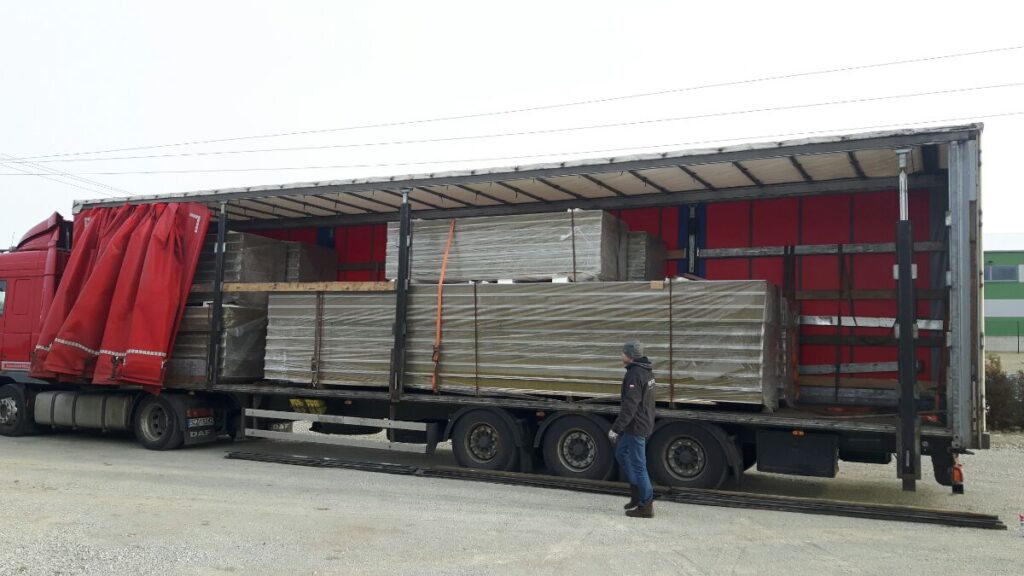 For cargo shipments we offer:
Minibuses with capacity up to 2 t;
Trucks with capacity up to 7.5 t;
Trucks with various types of trailers and semi-trailers up to 120 m3 and 15 ldm;
Specially adapted trailers.
Platforms:
We offer platforms for shipping very large weight for standard and non-standard size cargo deliveries. These platforms do not have sides, which allows loading larger cargo on small surfaces, with the acceptable overhang or the required permits for non-standard size cargo shipments.
Platform types:
Trailers/platforms with several axes;
Platforms with a manipulator;
Extensible platforms;
Low floor platforms;
Expandable platforms;
Platforms with a container loading mechanism, etc.
We also have a solution for shipping containers!
Freeway Logistics offers platforms with a container lift self-loading system for efficient container loading and safe container shipment!

The self-loading systems significantly reduce the transportation time, automating the processes and allowing the container cargo to be delivered as quickly as possible, thereby reducing the total transportation costs.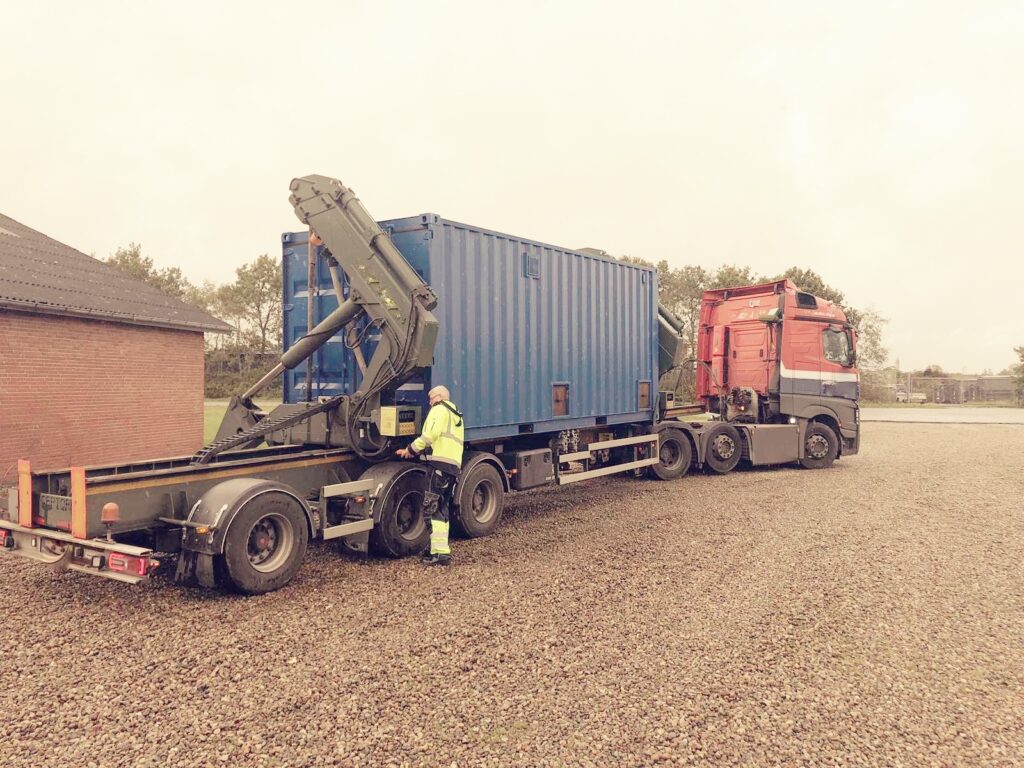 Body types

Standard tarpaulin
The most popular, accessible and inexpensive way to transport a cargo.

Mega-trailer
Smaller wheels, increased cargo space height for larger cargo.

Tarpaulin 120 m3
A truck with two trailers surrounded by a covering tarpaulin that allows the cargo to be loaded from the back, from the sides or from the top.
Box
Semi-trailer with an isolated cargo space, but without a cooling device.

Refrigerator truck
A truck with a conditioning device that maintains the constant required temperature during the entire shipment regardless of the external temperature.

Platform
A trailer without a tarpaulin body for easier loading for standard and non-standard dimension cargo shipments.



The loading capacity of various trucks
| | | | |
| --- | --- | --- | --- |
|   | Tilpums (m3) | Loading meters (ldm) | Height (m) |
| Standard tarpaulin | 92 | 13,6 | 2,6-2,7 |
| Mega-trailer, Jumbo | 100 | 13,6 | 3,0 |
| 120 m3 | 120 | -7,5+7,5 | 2,8-3,0 |
| Box | 92 | 13,6 | 2,6-2,7 |
| Refrigerator truck (from -18° to +18°C) | 92 | 13,6 | 2,6-2,7 |
| | |
| --- | --- |
| Platform | Various size platforms for standard and non-standard size cargo shipments |
Specially adapted trailers
Dump-trucks;
Lumber carrier;
Vehicle carrier, etc.
Specially adapted trailers for transporting specific cargo exceeding standard dimensions that cannot be transported on open platforms. For example, for such cargo as peat, meat that must be hung on hooks, grain, various types of agricultural equipment, etc.
The loading palette capacity of standard trucks
Maximum number of Euro palettes (1.2 × 0.8 m) positions — 33;
Maximum number of Finnish palettes (1.2 × 1 m) positions — 26;
Maximum loading capacity of a single trailer – 24 000 kg.